Language learning is the specialty of the Lycée Français International de Malaga. 
From the age of 3, our students are impregnated with 3 living languages that they will hear, discover and speak: French of course which is our language of schooling, Spanish and English. Our students will be able to perfect these 3 living languages until the end of their schooling in our establishment. 
In order to develop the acquisition of English and Spanish, we also offer lessons in various subjects in English or Spanish (EMILE in primary, DNL in secondary): PE, science, mathematics, etc. 
In 5th grade, our students can, if they wish, choose an option: either German or Latin. We therefore offer everyone the opportunity to master, at the end of their schooling, 4 modern languages at a high level.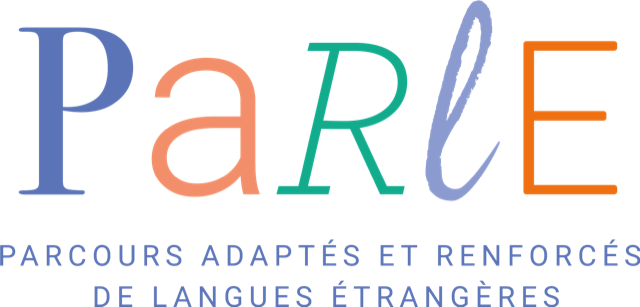 French is the language of communication within the establishment. 
Our students have a privileged relationship with French, which involves significant exposure to the French language thanks in particular to pedagogical, educational and cultural projects such as class projects, thematic weeks, web radio, simulations of international organizations, competitions of eloquence... 
My child does not speak French. Can he enter the Lycée Français International de Malaga? 
Yes your child can enter our establishment if he does not speak French. Until CM2, the reception of a non-French-speaking student is possible. In kindergarten, a large majority of our students do not speak French when they arrive in our establishment. Our teachers are professionals who know how to set up a pedagogy centered on the acquisition of French as a foreign language. The acquisition of French is then done by impregnation (students listen to their teacher and their French-speaking classmates) and by imitation (students repeat what their teacher or their classmates say). They thus acquire language structures and a passive vocabulary, which they understand, then an active vocabulary which they are capable of producing on their own. 
From elementary school, your child will be able to benefit from specific support thanks to the intervention of a teacher specialized in the teaching of French as a foreign language. This teacher can intervene in your child's class to help him with his daily tasks. She will also take your child during school time but outside of class for specific French teaching. 
No one speaks French in the family. How will I be able to accompany my child in his schooling? 
For many areas of teaching, fluency in French at home is not necessary. Indeed, mathematics, science, Spanish, English, geography… do not necessarily need to be mastered by families. You will therefore be able to fully accompany your child in these areas. With regard to French, our teachers know that a certain number of families do not master our language of instruction. They will be able to communicate with you in Spanish if necessary, set up devices to help you (QR codes, sending audio, etc.)
Spanish is the language of our host country. 
Royal Decree 806/93 sets the conditions for permeability between the French system and the Spanish system. Thus, at any time during their schooling, our students can integrate the Spanish system without prejudice to their schooling. 
My child does not speak Spanish. Can he enter the French International School of Malaga? 
We specialize in language teaching in general. All of our students learn to speak Spanish to a very advanced level. From kindergarten, our students benefit from 4 hours of instruction in Spanish per week. This teaching and the attendance of Spanish-speaking students will allow your child to begin learning Spanish which will become, over time, a language that he will master perfectly. 
In elementary school, non-Spanish-speaking pupils can benefit from specific Spanish language learning for 2 years. Our teacher specializing in teaching Spanish as a foreign language will intervene with your child outside of class for a specific Spanish lesson. Your child will also attend 3 of the 4 hours of Spanish in his class in order to pull him up and benefit from all the projects in his class. 
From 6th to 2nd, our non-Spanish-speaking students benefit from a group teaching of skills of 2 hours outside the class and 2 hours in the class with an adaptation of the work. 
As in elementary school, this arrangement is set up for a maximum of 2 years. The teaching of history and geography of the French programs is supplemented by certain points of Spanish history and geography In the final cycle (in Première and Terminale) our incoming students follow the French program with 1 hour in addition they wish to enter a Spanish university. Introduction to Spanish for students who do not have sufficient command of the language is organized according to needs, in groups.
Learning English begins in the Petite Section of kindergarten, in the form of a fun impregnation with the language and continues throughout the student's schooling, until Terminale. 
Teaching of various subjects is also provided in English throughout the schooling (EPS, mathematics, etc.). At the end of the course, our students have access to Cambridge certifications at level B2 or C1.
German (or Latin) teaching
German or Latin are available as options from 5th grade. Germanist students will have the opportunity to take the Goethe B1 certification.